Dear Parents and Community Stakeholders, The Performing Arts Center Auditorium renovation is underway at Humphreys County High School. The construction project includes, new restrooms throughout the facility, fresh paint, new roofing system, new ceiling tiles, along with upgrades to doors, plumbing, the HVAC, and a new audio visual system. The Performing Arts Center Project is scheduled to be completed by the end of April 2023, pending no supply chain issues for equipment. Please do not hesitate to contact us if you have any questions or concerns. Gregg Giles, Executive Director of Operations Robert Moore, Director of Operations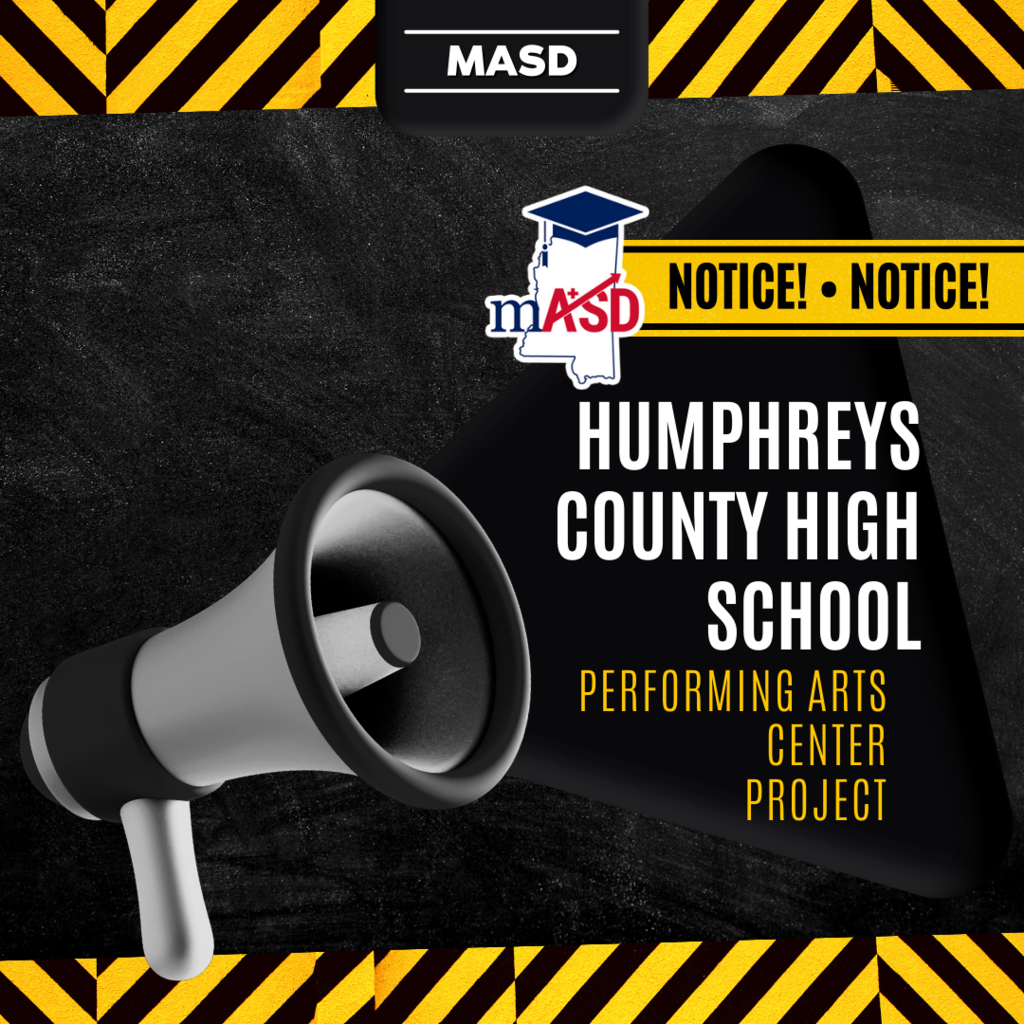 ​Dear Parents and Community Stakeholders, The District started a major restroom renovation project at Yazoo City High School during the December Holiday Break. The project at Yazoo City High School has been broken up into two phases. Phase 1 included the Gym Locker Rooms, jetting sewer lines, and installing new drinking fountains. Phase 2 will include the main student and staff restrooms, and will not start until the end of the school year in May. Water dispensers have been placed at Yazoo City High School to provide drinking water for staff and students. Contractors are working with the school and district leaders to ensure work is completed in a timely manner with as few distractions as possible. If you have any questions or concerns don't hesitate to contact me. Gregg Giles Executive Director Operations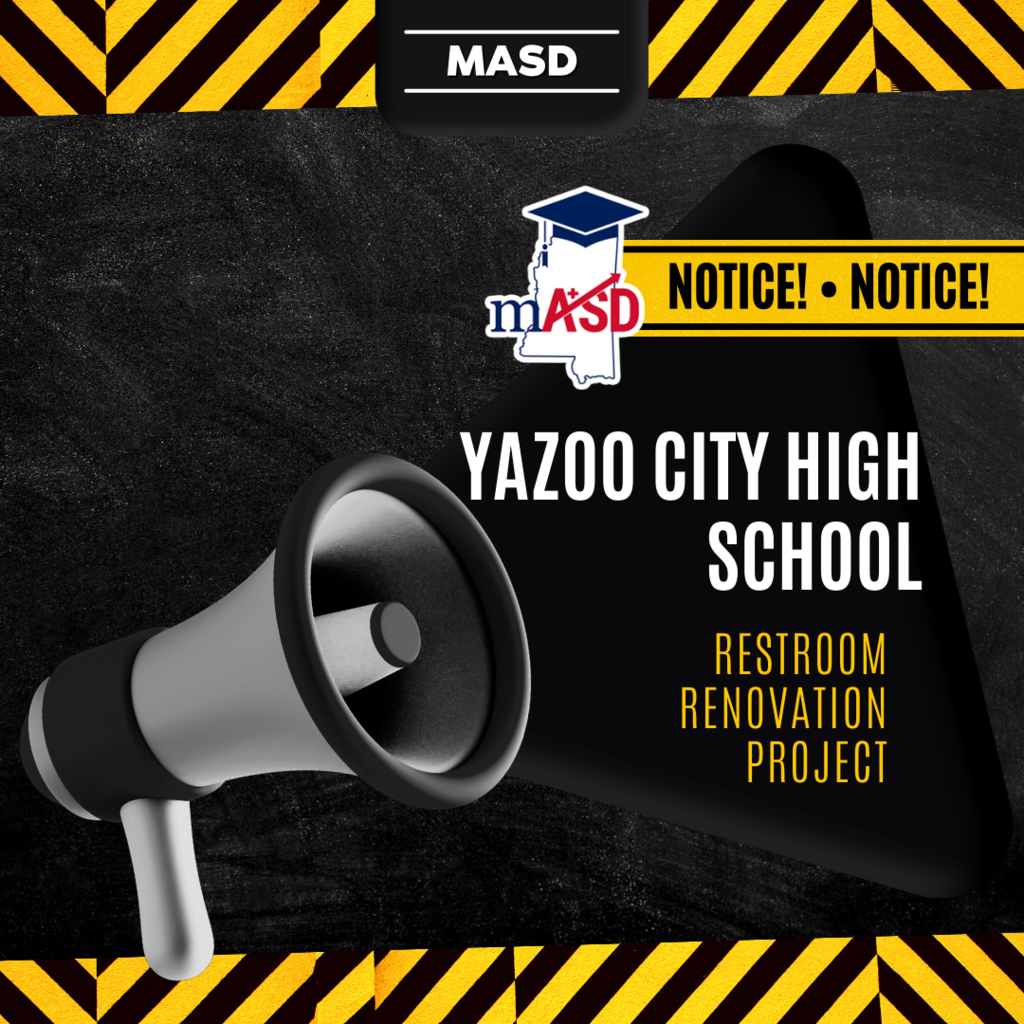 Attention mASD Parents & Staff: Wednesday, November 30, 2022, will be a full day for students and staff. Again, Wednesday, November 30, 2022, is not an 80% Day.
Attention mASD Parents & Staff - Please be advised that due to inclement weather tomorrow, Tuesday, November 29th, we will begin dismissing school at 12:00 noon, and all after-school activities will be cancelled. We will monitor the weather using the most current reports available to us. If we find that the storm will enter our community any earlier than what we know now, we will cancel school for tomorrow altogether, and you will receive a call from the district by 6 a.m. to confirm. Thank you in advance for your cooperation as we aim to keep our children safe and orderly.
Attention Parents: The P-EBT program is experiencing some delays with the card manufacturing company. Some eligible children still have not received a card. Based on what we know now, we expect cards for these children to be issued in mid-November. If you have questions, please call the P-EBT call center at 1-833-316-2423. Thanks,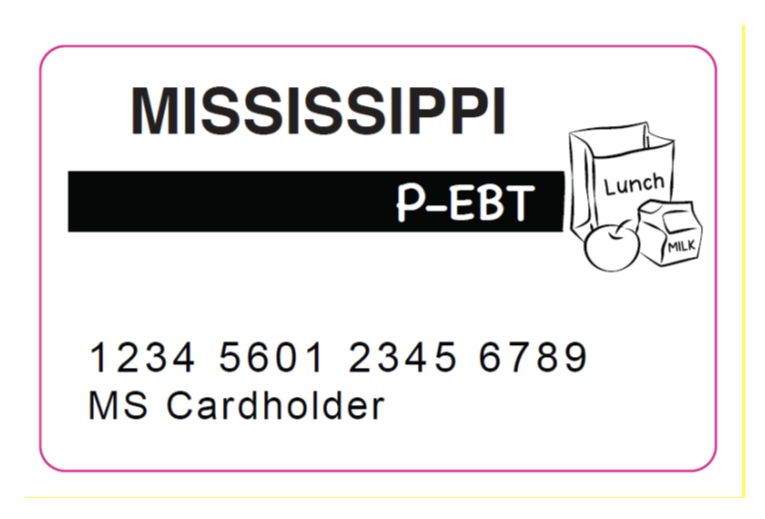 Attention Parents: Wednesday, October 26, 2022, will be an 80% Day for students. Students will be dismissed early.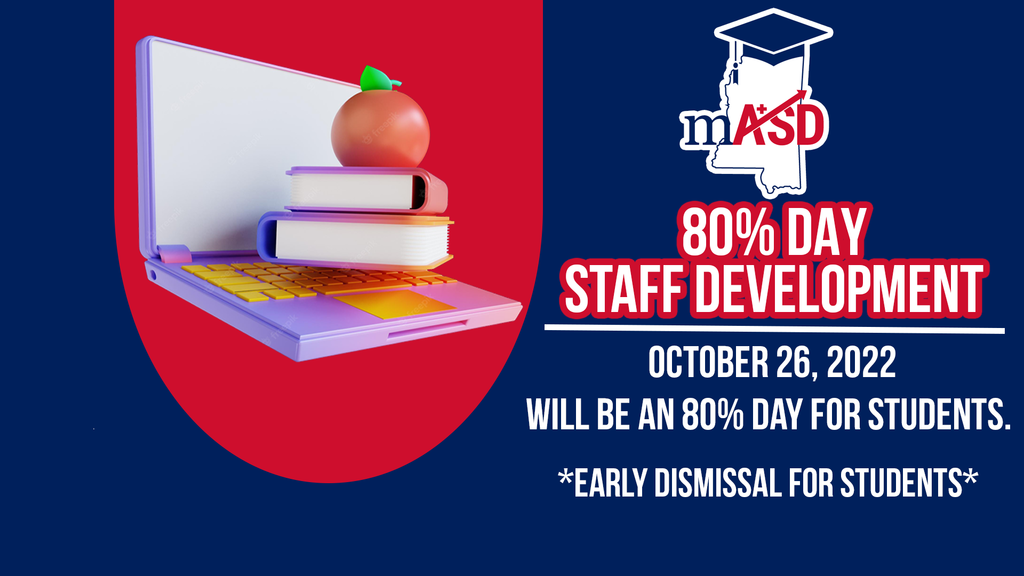 Attention MASD Community: Please join us tomorrow, September 29, 2022 at 3:30 p.m. for our Special Called Board Meeting.
To the parents of the Humphreys County and Yazoo City schools. This message is to inform you that all schools will be released for an 80% day on Wednesday, September 28th. The purpose of the 80% release day is for staff professional development that is important for staff growth and preparation to provide the best service to our students. The release will begin approximately 2:00pm. Thank you in advance for your cooperation. Please do not hesitate to contact your child's school regarding this matter.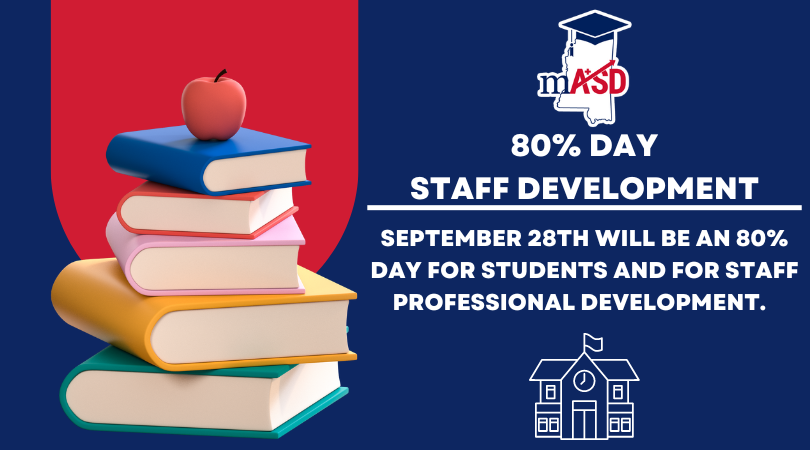 Join us tomorrow, September 15, 2022 for our Monthly School Board Meeting, starting at 6:00 p.m. via Zoom and Facebook.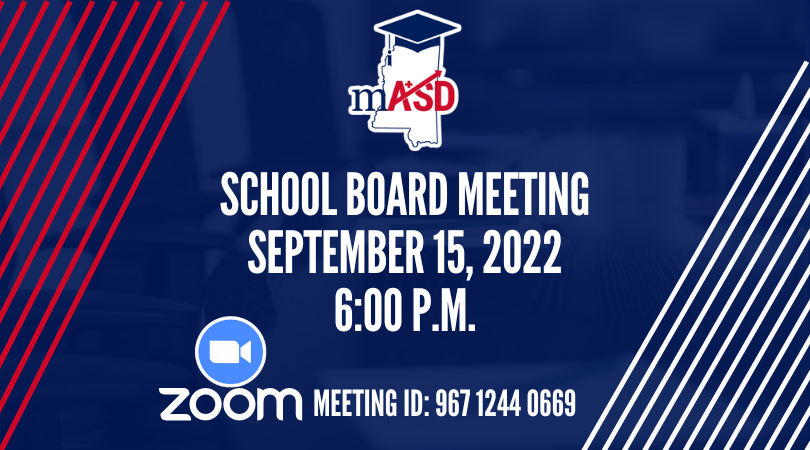 Attention Woolfolk Middle School Parents: Join Woolfolk Middle School PTA Today!!! Contact Ms. Chelsea Washington at Woolfolk Middle School for more information. One Vision, One Mission, One Voice, Accountability for All!
Attention: This week's football game, Yazoo City High School vs Yazoo County High School, tickets can be bought via the GoFan.co website or simply scanning the QR code attached.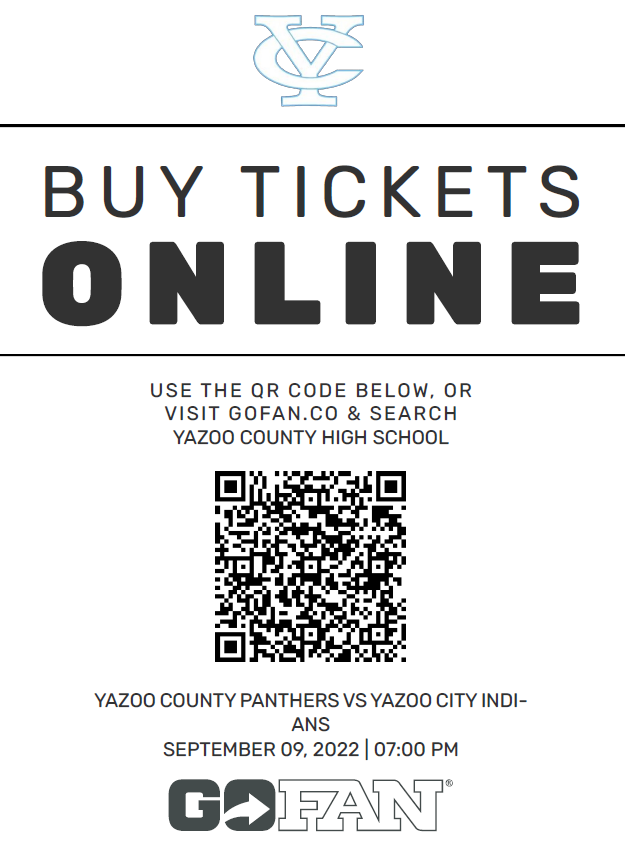 Attention Parents: In advance of Humphreys County High School's first home football game, scheduled for September 2, the school administration is reminding parents and students that elementary and middle school students are not allowed to attend evening or night games unsupervised by an adult. Students in kindergarten through eighth-grade may enter the stadium if accompanied by a ticketed adult. Moreover, suspended students are not to attend football games. Any student in that age group without supervising adult and suspended students trying to enter the stadium will be denied entry.
Reminder!! From the Office of the Superintendent: The 80% day for August 31st, has been changed to a regular full day for students and staff.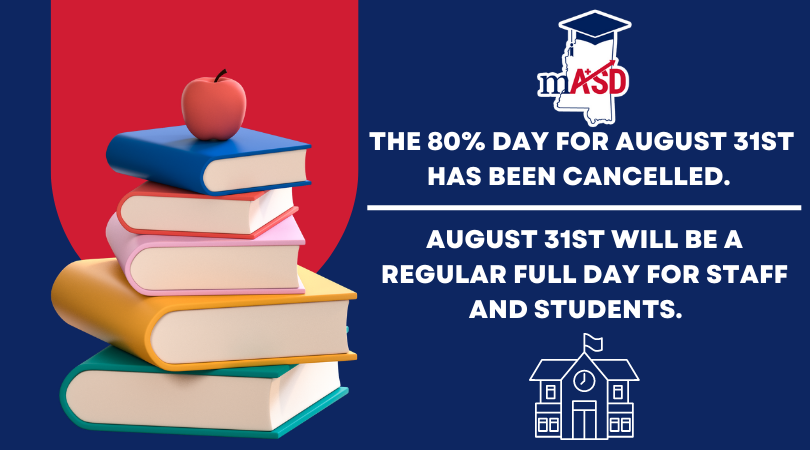 STATUS UPDATE: Public Service informed the District that the electrical repair work will require disconnection of the electricity to the Woolfolk Campus for 1.5 to 2 hours. The outage may impact the surrounding community. School will remain in session and meals will be served to our students on schedule.
Attention Parents and Guardians, Today we are experiencing a partial power outage. The outage is affecting The cafeteria area of Woolfolk and the 1st floor of the Taylor building. We have notified the city's light company and they're in the process of fixing the outage. Woolfolk will remain open and teaching and learning will occur as usual. Woolfolk staff is being proactive and will notify you of any changes if they occur.
Meet the Cowboys & Cowgirls will take place, August 18, 2022 at 5:30 p.m. at the Humphreys County High School Gym. Please come out and support.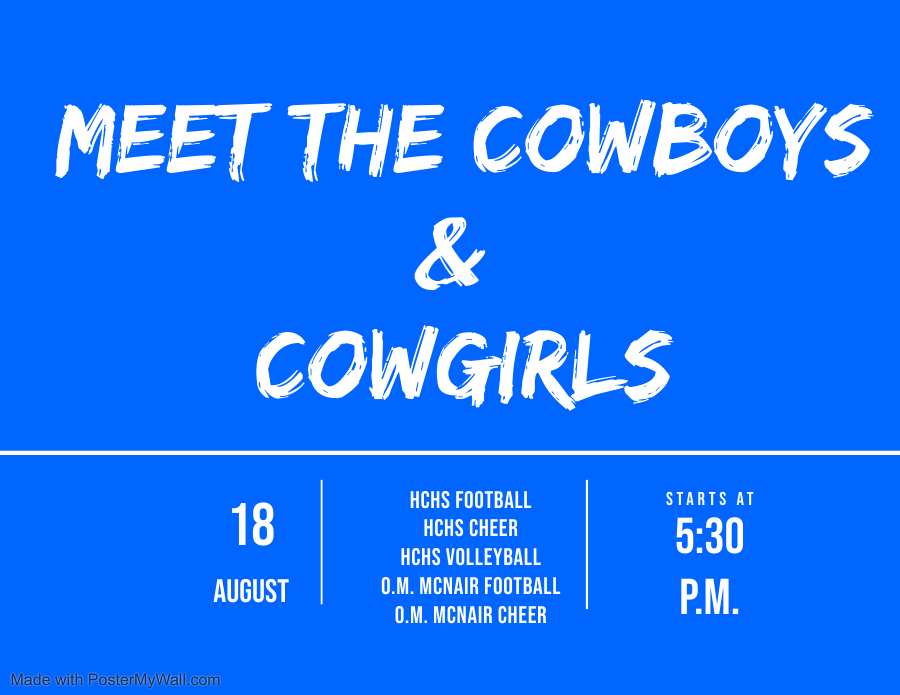 The Office of the Superintendent of the Mississippi Achievement School District has issued a "Mandatory Mask Mandate" for all Staff, Students, and Visitors of both the Yazoo City Region and Humphreys County Region, starting Monday, August 1, 2022. Thank you for your cooperation.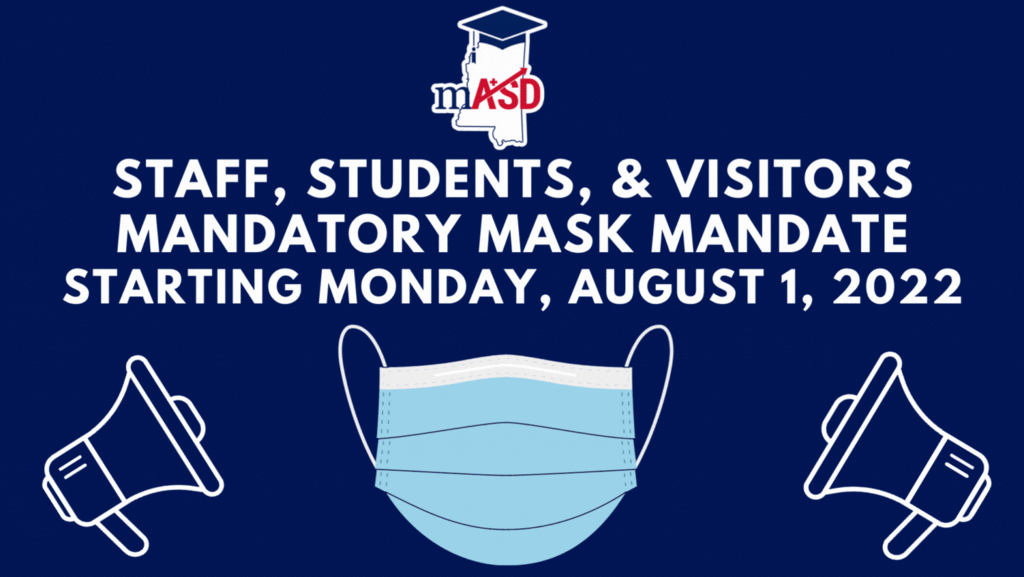 The Office of the Superintendent of the Mississippi Achievement School District has received several inquiries regarding school uniforms for the 2022-2023 school year. The district will retain its current dress code policy. Students will not wear school uniforms for the 2022-2023 school year. Also, don't forget to register your child for school at the appropriate school site. Thank you for your patience as we communicate needed information that will assist you in your preparation for the new year.

Back to school registration will begin on July 13, 2022, Monday thru Thursday, 8:00 a.m. to 3:00 p.m.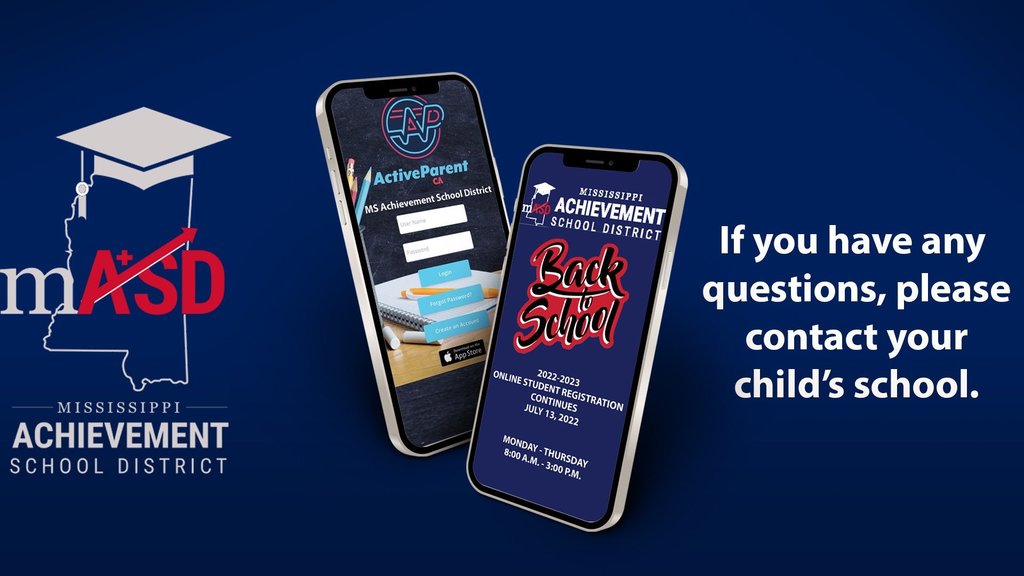 Join us for our special-called board meeting Friday, July 8 at 11:00 am via Zoom.